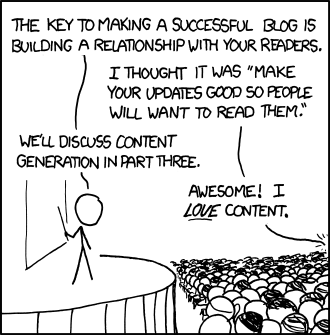 http://xkcd.com/741/
Sadly this post will be lacking on content, but the comic was too funny not to share.
Despite the fact that I was up coughing all night (my abs are sore from coughing), I wanted to start this work week off with a good run. I knew it was supposed to storm pretty much all week, so I made plans to meet Caitlin at the gym this morning. We got there are 6:30 am only to discover that the gym was closed for some reason that they would not state. So much for a morning run, but we decided to try after work.
I hope everyone has a fantastic Monday!